Web Help Desk – Log In and User Profile
Logging in to Glenbard's Web Help Desk support system and updating your user profile.
Connect to Web Help Desk
1. Open an Internet browser (i.e. Google Chrome, Firefox, etc.).

2. You can get to Web Help Desk through various ways:
Go to www.glenbard.org.
Next, click on the picture for Web Help Desk.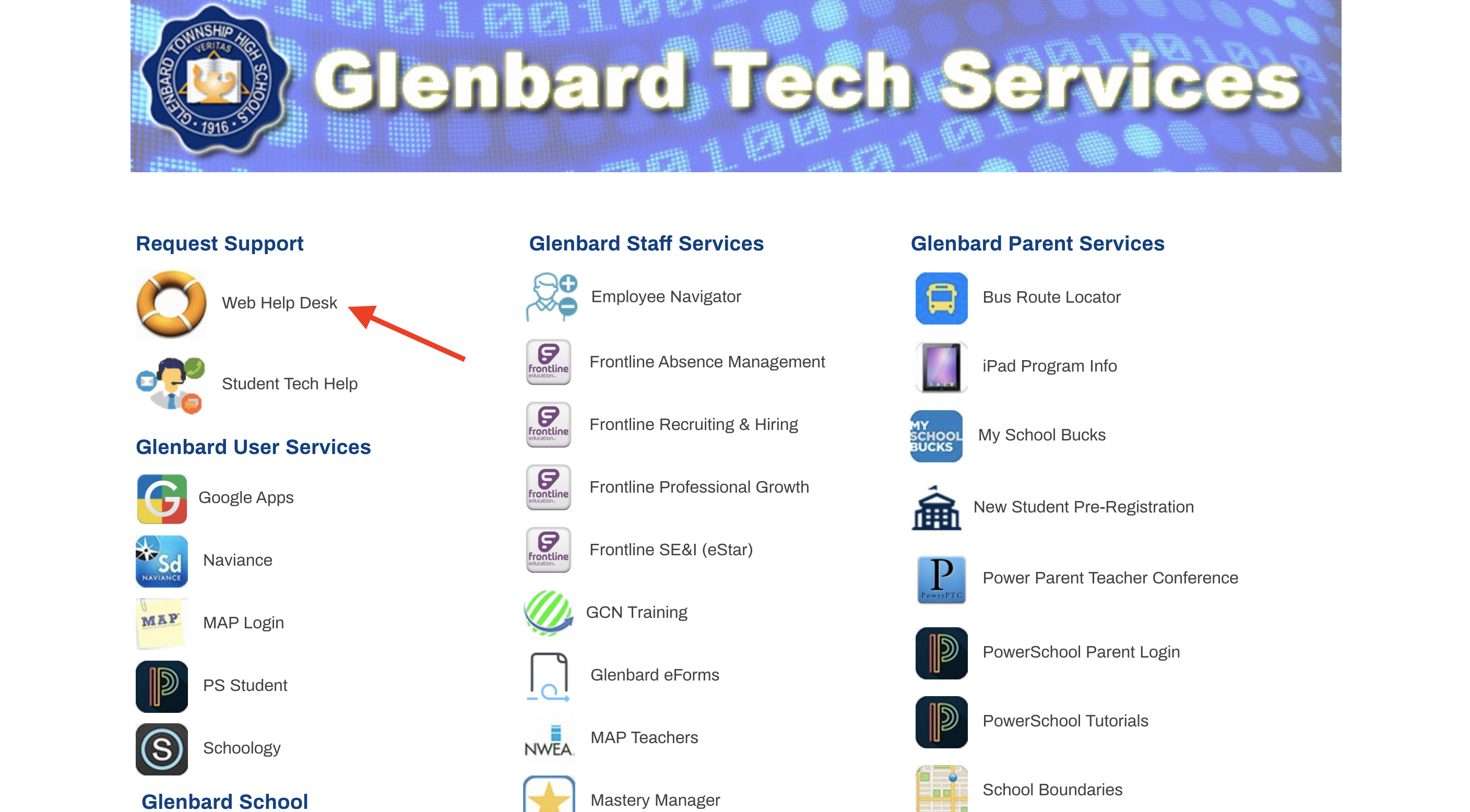 Or go to whd.glenbard.org.
Log In to Web Help Desk
3. Enter your PowerSchool username and password once you are at the Web Help Desk login screen.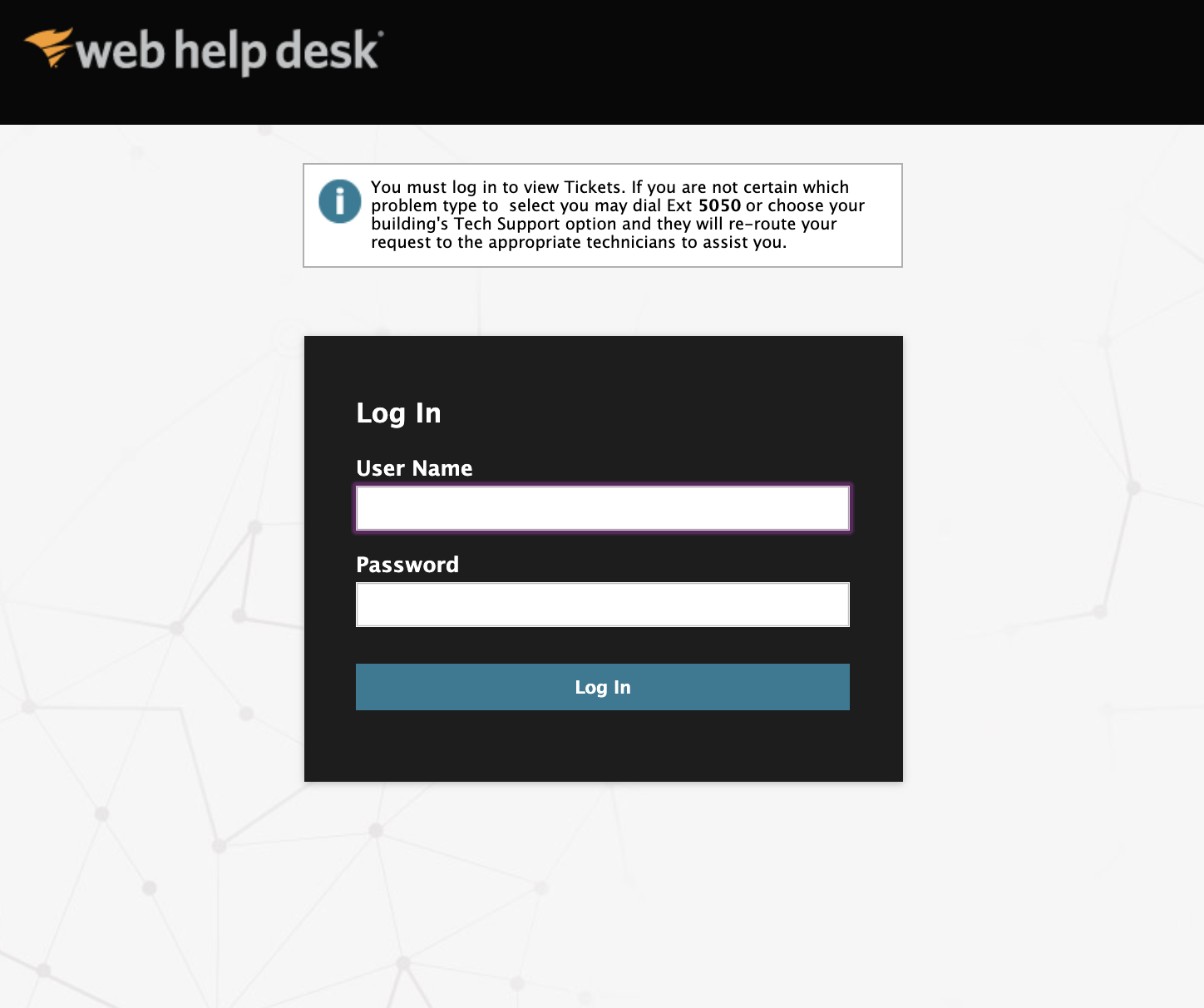 Update your User Profile
You should update your Web Help Desk profile if you change room locations, move to a new department, or move to a different Glenbard school.
1. Click on the Profile button in the Web Help Desk toolbar.
2. Change your Location (school name), Room, or Department as needed.
3. Click the Save button on the far right when you are done.
Please create a Web Help Desk ticket for any changes to First Name, Last Name, E-Mail, or Phone.
*Use the Request Type of District Office Support Services – Web Help Desk Support Issues.
Your Location should always be your primary school. This is the school where you spend the majority of the day. For example, if you split between Glenbard South and Glenbard North, and you have 5 hours at South and 2 hours at North, then South will be your primary school.