504 Plan- ISBE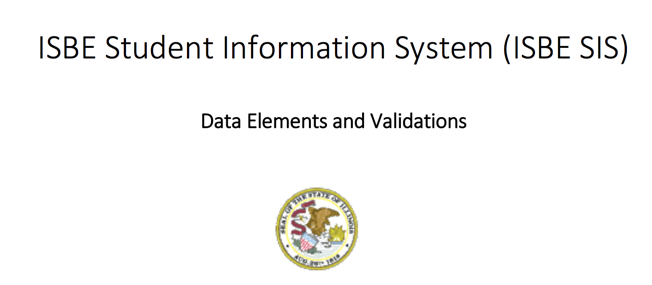 How to Enter 504 data in Powerschool:
Choose from the left menu in Powerschool – State/Province – IL
Then choose tab '504 Plan' (you must have security permission to
Access this page)
Do not enter any information in the student section
Only enter information in the Student 504 Plan section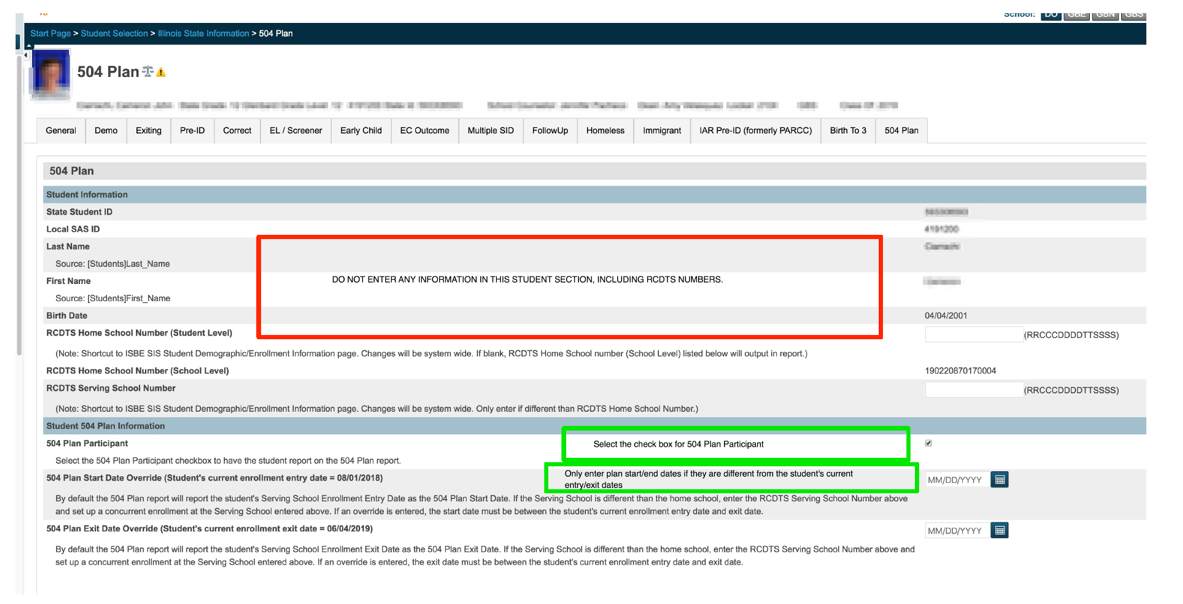 If dates are left blank the displayed default dates will be submitted to ISBE.
Any entered dates will submit as entered and override the displayed dates.
If a student transfers out of school the 504 end date will automatically match the student's exit date and be submitted to ISBE.
How to search in Powerschool for active student enrollments with a 504 plan:

The district administrator for State reporting will upload the 504 data from Powerschool to ISBE
SIS on a weekly basis. Any returned errors from the upload will be forwarded to the district student services department for review.