Setting the Fiscal Year for Expense Reimbursements
When submitting reimbursement requests, some employees may receive an error message stating their position does not exist in the organizational chart. When this happens staff should first review the steps below. If these steps have been followed and an error still occurs, please submit a Web Help ticket, https://whd.glenbard.org, using District Office Support Services > Financial System Support.
---
From the Employee Access screen, click on the Expense Reimbursements tile.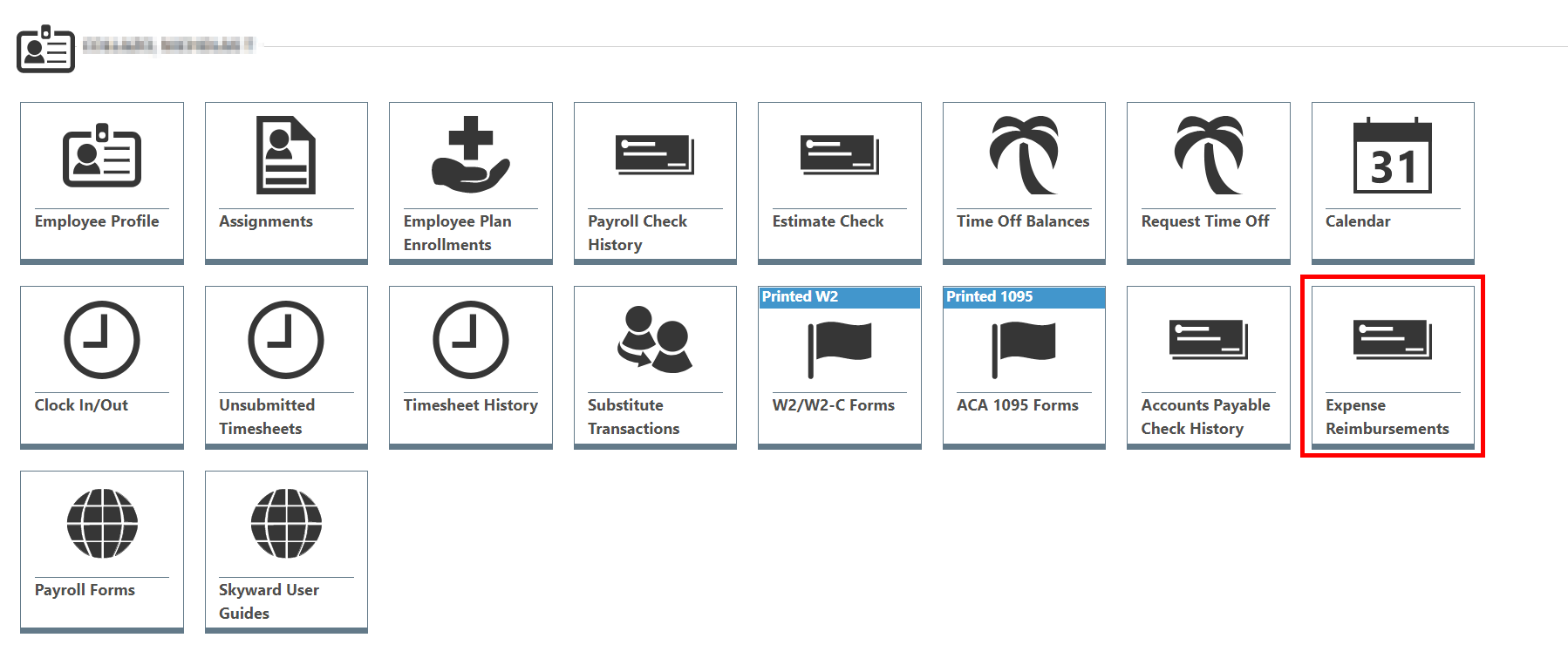 In the upper-left corner, click the dropdown arrow and select the current Fiscal Year.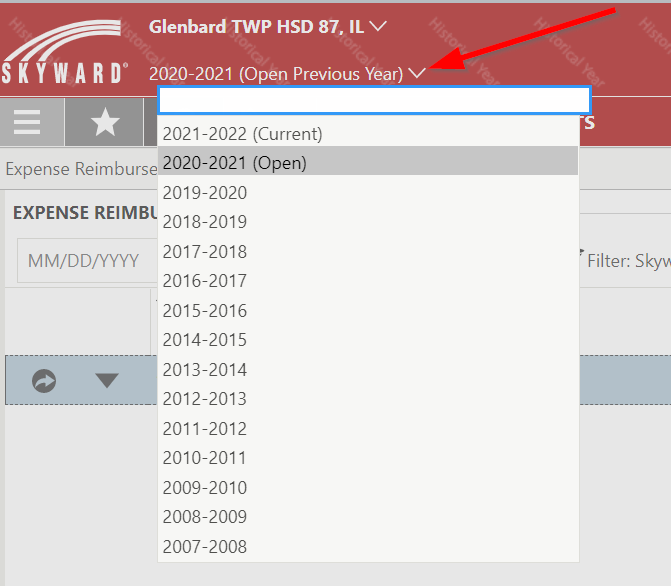 Once you have the current year selected, click the Add Expense Reimbursement button