Viewing Purchase Order Statues
When a new PO is approved, you will get an email with the generated Purchase Order Number. To view the statues of purchase orders, reference the following instructions.
In Administrative Access, click the green menu () button near the top-left.
Under Purchasing, Click My Purchase Order. (If you wish to see the status of all POs in a purchasing group you are a member of, click Purchase Order)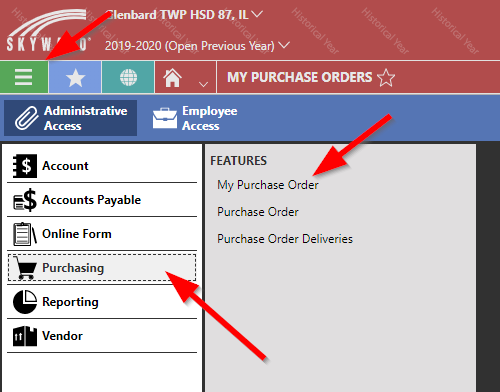 3. If you set the filter to All, you will see the status of every purchase order you have created. You can use the same filter menu if you wish to see all POs with a specific status.

For more information regarding filters, reference the following documentation:
https://docs.glenbard.org/index.php/technology/managing-skyward-filters/