Setting a Skyward Password (For Non-PowerSchool Users)
PowerSchool users will use their PowerSchool credentials to log into Skyward; however, users without a PowerSchool account can set a password through the Skyward homepage.
Go to Skyward (https://skyward.glenbard.org)
Near the top, click Login & Passwords: Non-PowerSchool Users to show more
Click the blue link in this section
On the next page, enter the email address on file HR and click the Submit button
You will receive an email with your Skyward user ID and a link to use to set a password.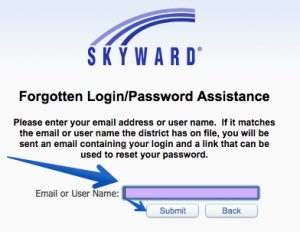 Note: The password reset link will only work until 11:59 pm on the day of the email.